Licensed Buyers – Verified 5 Star Reviews
What others are saying about us.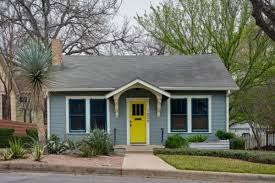 At the end of the day these guys got done what they said they would get done. Recommend.
A Bit About Us And What We Can Do For You
We founded Progressive Real Estate Solutions as a way to help landowners sell their unwanted vacant, bare and/or raw land. We have more than 30-years of land buying experience and are associates are licensed by the State of Texas. We are Local and pride ourselves our exclusive, easy land buying program that puts cash in land sellers pockets so they can move on to bigger and better things…
Much of the lots and land we buy is generally hard to sell through traditional methods as most lots and land are. However, we are interested in all types of land; rural, farm, suburban, urban and even commercial… we will make an offer on almost any lot or parcel of land, helping you to get the cash you need and so you can move on to bigger and better things.
We work differently at Progressive Real Estate Solutions. We're not just real estate investors, and we're not just real estate agents. As a Solutions Company We're Both! And that provides you – and us – with many different options for buying and selling all types of real estate.
How we work With Land and Lot Owners
At the end of the day, our mission is to help put vacant lots and land into peoples' hands who are able to use them for their best and highest use. Working with both landowners and land buyers every day, we love to help you as the landowner turn your unwanted land into cash that you can put to better use elsewhere. And we love working with land buyers to help your vision come to life with that new piece of land. We look forward to working with you and are here for any questions at all!
Connect With Us Now – 24/7! 469-269-5779 or Text us at 214-470-5254 or email us at info@webuydfwrealestate.com
OUR MISSION IS BASED ON THE FOLLOWING PRINCIPLES
FAIRNESS:
Providing the best customer value.
LISTENING:
Listening to the needs of our clients by asking the right questions. Consequently, we will be able to make the right recommendations.
HONESTY:
Building a relationship of honesty through our actions. Our clients will trust we are always going to do what is right.
EFFICIENCY:
Streamlining the home buying or selling process by using technology. Consequently, our clients will save time and receive continual updates.
OUR CORE VALUES
Service:
We follow through and communicate promptly.
Integrity:
We do what we say we will do. No surprises!
Execution:
We get things done! Our team is proactive, anticipating and solving problems.
Relationships:
We value long-term, mutually beneficial relationships with our clients.
Communication:
We speak respectfully, openly, and honestly.
Professionalism:
Our team is focused on our top priority—serving our clients professionally.
Contact Us
We would love to hear from you! Please fill out this form and we will get in touch with you shortly.
Buyers and Investors check us out at Progressive Real Estate Solutions. Also sure to check out our DFW Real Estate Blog and Sell My House Blog and Sell My Home Blog and Sell My Land Blog.